Gary Pfundt RIP my friend
It's with tears in my eyes that I inform everyone that a long time MBGT forum member, outing attendee and good friend, Gary Pfundt, has passed away. Cancer just ate him up, no matter how aggressively they treated it, it just kept kicking his ass. He put up a great fight and kept his spirits high til the end ... he leaves 2 talented children (Drew and Hannah) and a beautiful wife (Kim). Please keep them in your prayers as they go through this moment or grief and sorrow.  
I hope that Drew throws himself into football and baseball and Hannah into Softball. My last text conversation with him centered around his kids and how they're doing. He said:
""Drew is just starting to grow, Doc says he'll be 6'5 or taller and is a stud Pitcher and Left Tackle BUT the best thing ever is watching Hannah hit a HR. Hell Brian she's knocking the shingles off the Pavillion Roof in Left field. I'll send you her recruiting video.""   
How does anyone want to be remembered - from my experience (over 20 years and about 40 rounds of golf, 20 cookouts and family pool/beach days with our families) he was always talkin fun trash and enjoying life. I don't think I ever saw him mad ... we'll he didn't like the name nickname "Sandbagger." He was one of those "cats" that is a 20 capper and makes 12 pars a round, and will be 20 over for those other 6 holes. Greg - MOEMAN and I used to wear him out about that. He was a great man that looked at the positives in everything, if you hung out with him, you'll know he was a barrel of good fun and good laughs! I'm a better person for having known him!
We'll miss ya and you know we love ya, Gary ... RIP buddy!    
Viewing is at Coyle Funeral Home 1770 S. Reynolds Road, Toledo, OH 43614 2-8pm on Friday, March 6th. Prayer service @ 7:00pm. Funeral on Saturday, March 7th at St Patrick of Heatherdowns 4201 Heatherdowns Blvd., Toledo, OH 43614 @ 10:00am. Lunch following & cemetery @ 1:00.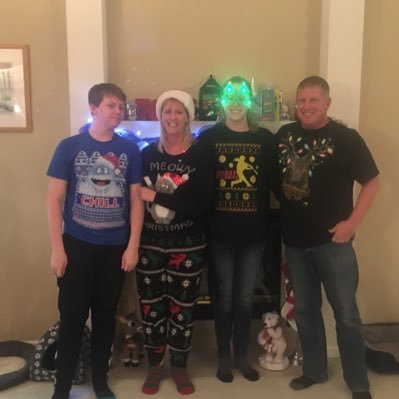 Brian Noblin
Myrtle Beach Golf Talk
Myrtle Beach Golf Packagers
Tidewater Golf Vacations
844-706-7503
I'm totally speechless...
May Gary feel better where he is from now on!
Denis Gilbert
Quebec City, Canada
I do remember him from the one forum outing I attended.
God bless him and his family.
Thanks for the nice tribute Brian.
jw11
Thanks for a good tribute about Gary Pfundt.  I met him at several MBGT 
outings but didn't get to play golf with him.   
  
This is 2 MBGT Garys we lost within a year.  (Crenshaw last April)    😭 
*** Please Show Your Appreciation For MB Advice/Info In MBGT With Your Course or Trip Report! ***
Many memorable times with Gary at the beach. I knew he had cancer and tried to keep updated on his condition through George Escamilla. My last text with Gary was early February. I was supposed to stay in his condo during my annual May Myrtle golf trip, but texted him to let him know I wouldn't be able to go to Myrtle this May. He was very gracious allowing me to stay in his condo many times. He was such a fun guy to be around as were his buddies that accompanied him to Brian's October Outing. Even had the pleasure of meeting Gary's wife Kim last year on one of my trips to the beach. Considered Gary a good friend and I will really miss him. Condolences to Kim and the children. RIP Gary.
RIP Gary. I've always enjoyed having your group and yourself down for the MBGT forum outing. Will miss you you very much. Enjoy the golf up there.
My sympathy to his family and all of you who knew Gary.
Gary was a great guy.  RIP